Hey guys it's Friday and as always I do fashion fridays things I have found, things I love, sales, and more. This week I came across some great findings and as always I try to find the most affordable versions.
130$ these come in two other variation of colours bronze and black
Sunglasses: vintage muse 270$ ysl.com
If your on a budget try nine west for the printed versiona listed below.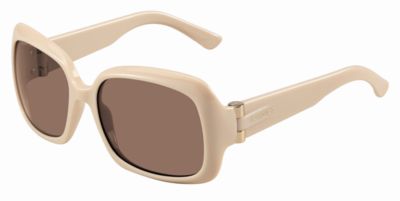 Aldo.com
If your looking for afforable finds stores like aldo are great for accessories, shoes and bags
I am not sold on theses completely though am sure if woren the right way they would look great. You can also find a pair of these @ forever 21 in a dark tone pictured below for over 32.50$
. Forever 21 has some really great finds for a fraction of the price you would find in high end stores. You can be very creative with most of their clothes and do your own thing. There accessories go for as low as 5$ from time to time and they have very unqiue accessories to find.
I also came across these great rain boots from aldo for only 45$ or course if your into wearing rain roots, colour is always a great choice as well.
These boots go for about 90$
at aldo and they are very
great if you looking to wear thigh high but flat.
If your liking some of falls trends you'll like these finds posted below:
These Mcdade's go for about 180$ @ aldo. I think they are great and brings out a hot trend for fall. If you looking for the militarian look. This is a great find. If this is out of your price range try stores like forever 21, spring, and shop around on line there is always in expensive finds.
Accessories:
These classic earrings will only cost you 1.50$ @ forever 21...

5:80|$ Foever 21!!





   
Love necklace 5.80$ Foever 21

If your going for the vintage look you can find this and much more for 24.80$ @ Forever 21

Why not buy a timeless piece of jacket that you can rotate in your closet. You can find a similar one at H&M. This once can be found @ Jaegar






source: style by me




The military trend is really big this fall, if you enjoy this style you can always find this look @ H&M, Foever 21, French Connection, Holt Renfrew and the list goes on. It is a must have for all the trend watchers!!





If your into oxford why not try it. I have yet to try it but I know once I find a unique pair I will be sure to include it into my collection.



source: refinery29.com




Dont be afraid of colour this fall and to glam it up. It's okat to look good 24/7 or half the time. I love dressing up and looking good and playing with colours. A version to these can be found at forever 21.



source: collegecandy.com







I am loving this jacket from seanjohn. The colour is what is catching my attention. You can get online for only 90$






source: seanjohn



If you are into the bubble jackets yes they are back this one goes for about 129$ at babyphat and does come in brown as well. I am still on the fence with following this once but am sure you will be warm for winter with this.



source: baby phat







Happy Shopping!!!


What are your style favourites?... feel free to comment on what oyu must have this fall in your collection!!!